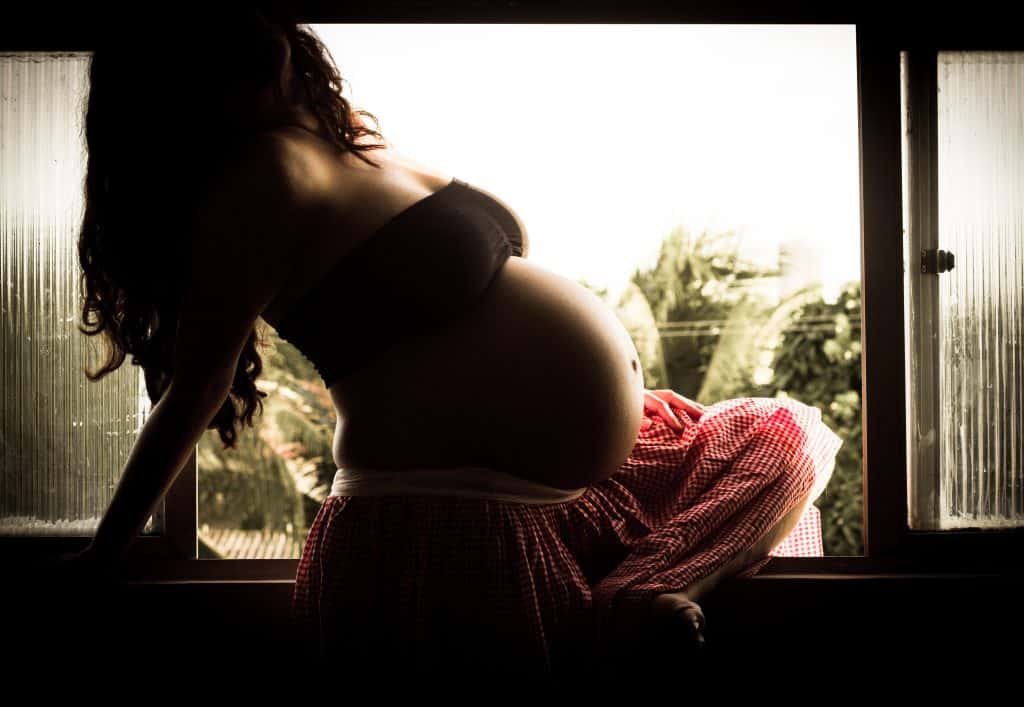 Sex often becomes an issue during pregnancy. And how frequently you get it on is the number one reported problem.
If you're wanting physical intimacy and your boyfriend doesn't it can feel like a massive rejection at a time when you may need a lot of reassurance.
But have you thought about it from his point of view?
What kinds of issues might he be struggling with while you're pregnant that's putting him off sex?
The reasons why your boyfriend is not interested in sex during pregnancy may have something to do with his fears or lack of knowledge.
Here are the most common explanations for why your partner won't have sex with you when you're pregnant.
1. He's Intimidated by Your Growing Belly
It's important to understand that this does not mean that he finds you unattractive. It's actually just about that HUGE growing belly.
Sometimes, a guy feels as though he's having sex with the baby in the bed.
It just feels wrong.
It feels especially weird if the baby kicks during sex.
Also, when a woman orgasms during pregnancy her whole belly tightens up and some men are scared that this may harm the baby.
2. He's Scared of Hurting You
You can try and explain it to us with graphs and charts, even bring in the experts but often we're just afraid that we'll hurt the growing baby.
Sometimes, we are afraid that we will hurt you too in the process.
Men sometimes picture women as these fragile beings when pregnant and so do everything to protect them from any harm.
It's worse when you're expecting your first child as this is completely new phenomenon.
So don't blame him for his lack of sex drive, sometimes his apparent lack of interest is out of concern for you.
3. He's Distracted by Worries
This is especially common when he's expecting his first child. First-time dads are often consumed by their own fears and expectations.
They can be sidetracked with thoughts about how they can be the best fathers, boyfriends and providers, and how to balance their life with their new parenting role.
When he's worried and stressed, sex drive can suffer.
4. He Lacks Knowledge
Pregnancy can scare the hell out of us men. Sometimes, a man is not interested in sex because he is afraid that you may go into early labor from the contractions you get when you orgasm.
Blame our lack of knowledge about orgasms and pregnancy.
How to help him get over his fear
So now we know that men who don't want pregnant sex are probably afraid of hurting their partner and/or the baby, which in turn can come from a lack of knowledge.
Try the following to help him get back his sex drive during your pregnancy.
1. Talk to your doctor or midwife together
While it is generally accepted that sex during pregnancy is safe, your doctor or midwife is best placed to explain what will work for your situation.
If part of the reason your boyfriend is afraid to have sex is due to a previous miscarriage or complication such as bleeding, your doctor will give you guidelines to follow.
Ensure you bring up the sex issue when you visit your medical professional the next time.
They are best placed to put your boyfriend's worries to rest.
Ask him to prepare a list of questions he has for the doctor or midwife and then go through them together.
Fingers crossed this reassures him!
2. Talk to him
When your pregnancy starts affecting your sex life, you need to talk to your boyfriend about it.
It helps for you to tell us what you know about sex and pregnancy.
Also, let him know that his sexual distance is affecting you.
It is very important for you two to talk about the situation.
Pregnancy will affect your relationship in more ways than just sexually, so it's important to create an open line of communication to address issues as they arise.
3. Find sex positions that are comfortable for the two of you
Putting his fears to rest can be as simple as switching positions during sex.
Most men feel uncomfortable being on top during pregnancy. Therefore, spooning may be a good position to switch to.
It makes him feel better when he doesn't have to put any pressure on your growing belly.
There are also other ways of enjoying sex other than intercourse.
You can explore all options until you find something the two of you can do together and enjoy.
4. Teach him about the benefits of having sex while pregnant
There are many benefits associated with having sex while pregnant.
It's a time when sex drive in women can be very high and it's the perfect opportunity for the both of you to deepen your connection.
A woman's skin and body are more sensitive while pregnant and so sex will be more intense.
It can relax her and also reduce her risk of pre-eclampisa.
We hope we've given you some ideas about why your boyfriend might seem to have gone of sex while you're pregnant.
In the majority of cases, it's not about you but about his own fears and anxieties.
Come at the issue as kindly and empathically as you can.
Listen to his concerns but also give him the facts (or let your doctor or midwife do it for you) and hopefully he will be reassured enough to try sex again soon.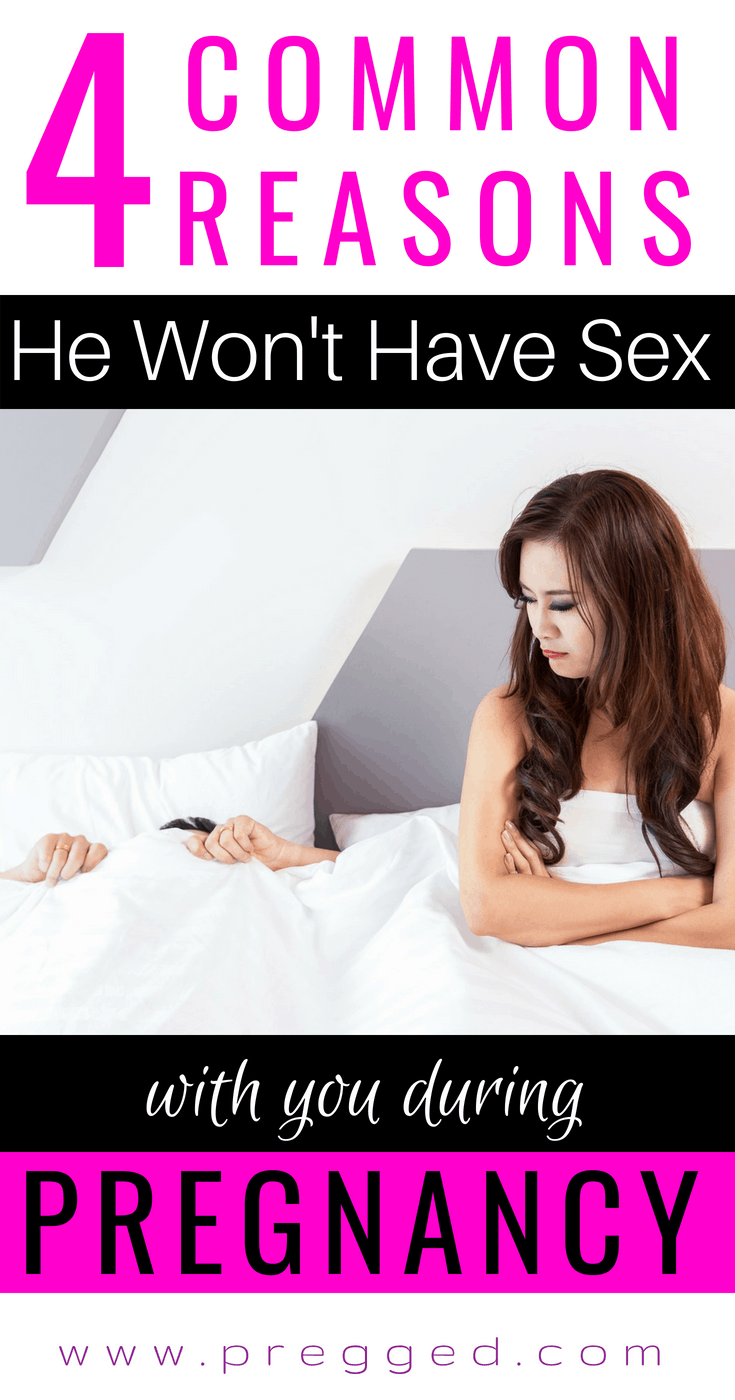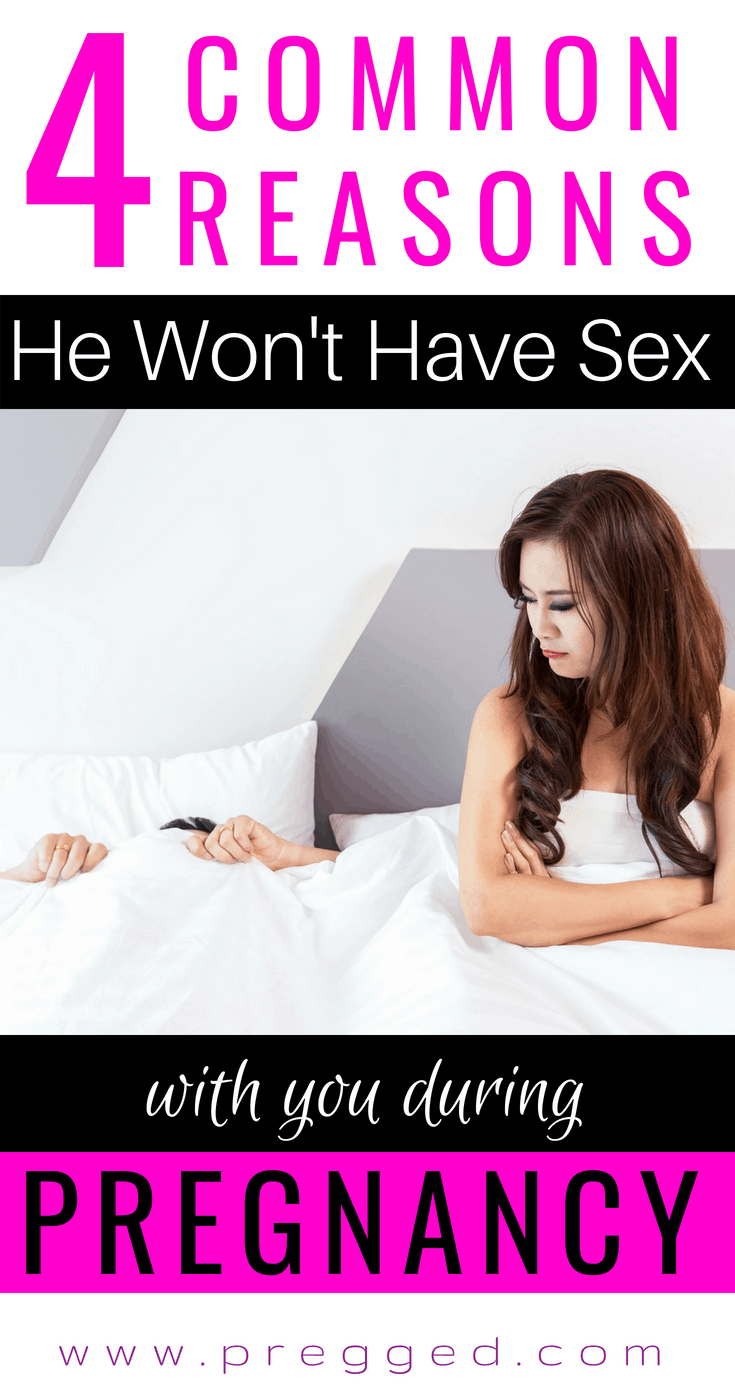 Sources: