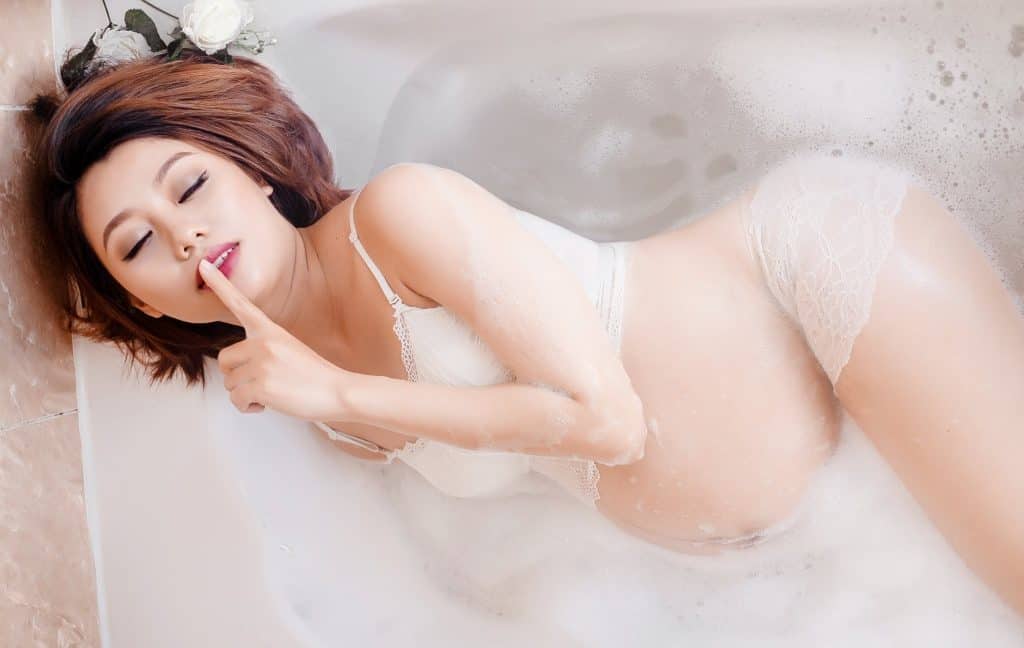 Time to get real: this is one of those questions we all want to ask.
You might have heard different stories about sex drive during pregnancy — some people will tell you that all they wanted to do from the moment they conceived was get busy in bed.
And others will say that they couldn't stand the thought of sex, let alone actually do it, while they were growing a small human in their uterus.
So which is it?
Will being pregnant make you super horny early pregnancy? When does horniness start in pregnancy?
Or will you be saying "No, thank you!" to any kind of sexual contact during your 9 months of baby-growing?
Well, it could be either.
Or you could find that you're at a happy medium, sometimes wanting to have sex and other times not really feeling it.
As much as we wish we could tell you exactly what to expect, it's impossible to know how you will feel until it happens.
But what we can do is explain the hormonal, physical, and emotional changes that take place during pregnancy which could affect how much you want — or don't want — to have sex.
Sex in the First Trimester: from conception to 13 weeks pregnant
Women often report that they're not very interested in sex during the early weeks of pregnancy.
This is usually thought to be because in the first trimester it's common to feel sick, exhausted, gassy, and for your breasts to feel sore and tender.
At the start of your pregnancy, your body will produce a lot of a hormone called progesterone. This hormone is vital for your body to support your growing embryo, but it can make you very sleepy and slow the movement of food through your digestive system, sometimes leading to an upset stomach.
All of this can mean that you just don't feel like having sex. The prospect of an evening lounging on the couch with a baked potato watching Netflix might be much more appealing than stripping off your clothes and bouncing around in bed.
But if you do feel horny, you are not weird.
And having sex in the first trimester poses no risk to your pregnancy unless your obstetrician has told you otherwise.
So if you're feeling it, go for it!
Dim those lights and enjoy some alone time with your partner.
Sex in the Second Trimester: from 14 to 26 weeks pregnant
As you move into the second trimester, the levels of the hormones progesterone and estrogen in your body continue to rise — but more slowly.
As your hormones level out, there's a good chance you'll start to feel a lot better.
When the feelings of nausea and exhaustion begin to lift, you might suddenly wake up one morning and think 'Wow! I feel AMAZING!' — or you might just feel a little bit less rubbish than you did in the first trimester.
Many women are more interested in sex in the second trimester.
And if you're one of those people who does get super horny during pregnancy, this is likely to be the time when those feelings are at their strongest.
Your hormones are calmer and making you feel attractive, and your cervix starts to release lubricating fluids which can make the sensations of sex even more enjoyable.
Pregnancy hormones affect everyone differently, and lots of women will find that they still don't want to have sex very often, or at all, during the second trimester.
Don't worry about feeling in horny early pregnancy!
If you have a partner, try to talk openly with them about how you feel and let them know that it's nothing to do with them; your body is going through incredible changes and you're dealing with a lot.
Respect your feelings, and don't put pressure on yourself to have sex if it doesn't feel good.
Ask your partner to respect how you feel too.
You can find other ways to be intimate — like cuddling up in bed and watching a movie together, or learning how to do prenatal massage.
Sex in the Third Trimester: from 27 weeks until birth
As your pregnancy progresses and your baby grows, you will grow too.
In the third trimester, your bump will grow rapidly.
This is the time when it starts to become more difficult to move around or see your feet.
The amazing physical changes you're going through might make it tricky or uncomfortable to have sex — and it's also totally normal to feel self-conscious as you adapt to your body looking and feeling different.
It's equally normal for your partner to be less inclined to make a move on you; they might feel strange about the idea of having sex when your baby is so clearly right there between you.
Possibly even kicking them.
The continued rise of progesterone and estrogen in your body is now combined with the stress hormone, cortisol, being released by your placenta — and all of this has an effect on your brain chemicals too.
It's very common to have mood swings in the third trimester.
Your body is coursing with powerful hormones.
You're mentally and emotionally preparing to give birth and meet your baby face to face.
And you're carrying a heavyweight around all day every day, so you're pretty tired!
These physical and emotional changes mean that your sex drive might drop again in the third trimester.
If not, it's still perfectly safe to have sexual intercourse unless you have any complications which means that your Obstetrician has advised you not to.
But you might have to get a little more creative with sex positions to work around your bump; try being on top so that you have more control, or have your partner spoon you while you lie in bed together.
So to answer the question… YES!
You can feel super horny during pregnancy due to your hormones, especially in the second trimester.
But horny early pregnancy doesn't happen to everyone.
The most important thing is to be gentle with yourself about how you feel, and try to keep communicating with your partner.
Here's a short video discussion about sex during pregnancy:
Your body is doing a lot of work, and you're preparing for a huge change in your life.
If you feel like having sex all the time — great!
And if you don't? Don't worry. You're not alone.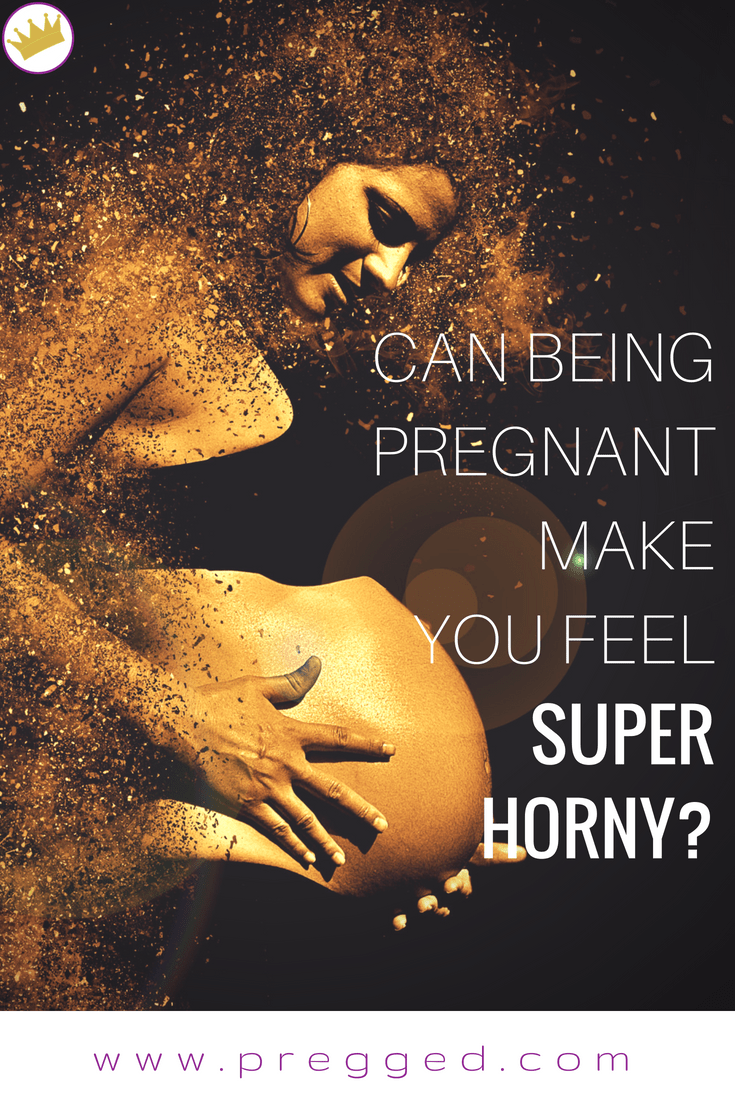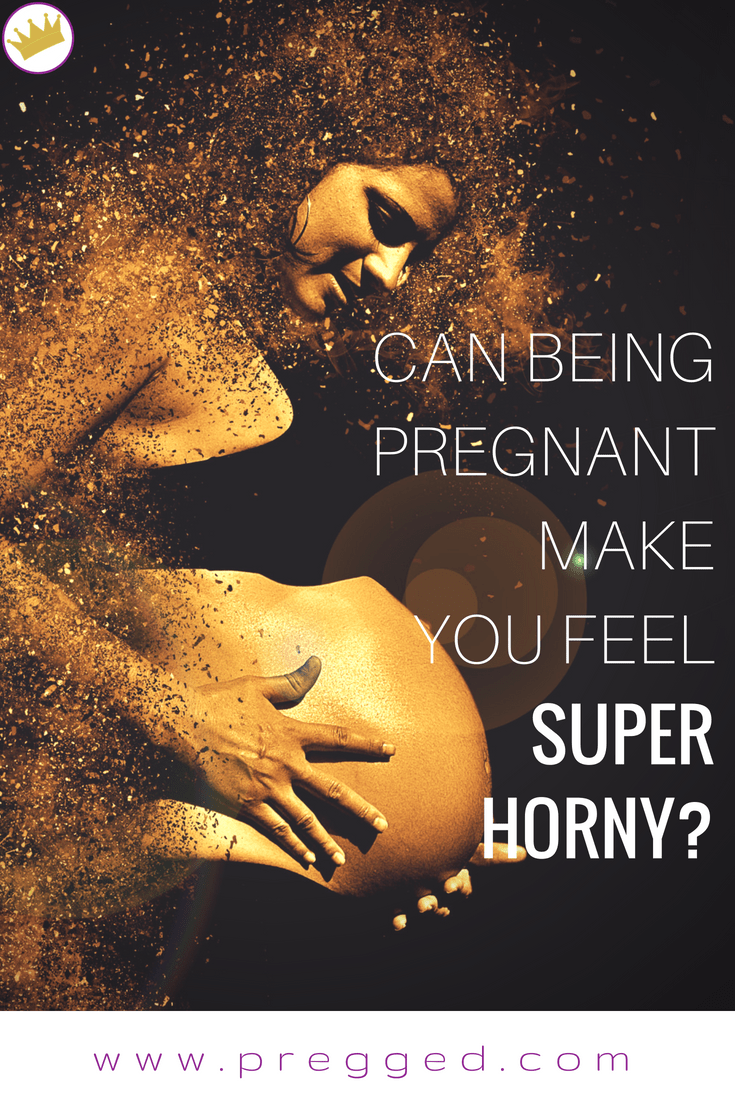 Sources: