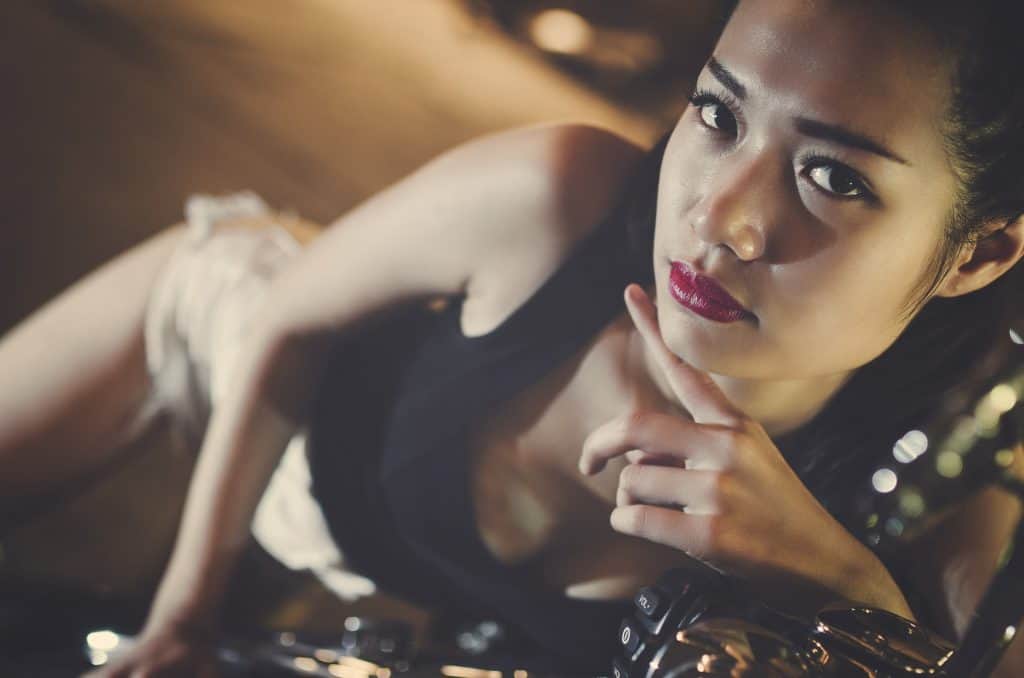 We know that each pregnancy is unique and women have a massive range of different experiences.
The same goes for sex during pregnancy.
Some women can't get enough, some don't even want to be touched, and some can take it or leave it.
If you do feel the need to get a little frisky, Mother Nature might have a little surprise for you.
While many women find themselves practically gushing with natural lubrication during pregnancy, others find themselves drier than summertime in the Sahara and would rather use a pregnancy safe lube.
This is all down to those pesky hormones that run riot during pregnancy.
If you find yourself a little on the dry side, even when you are desperately turned on, take heart knowing that many lubricants are safe to use during pregnancy.
What Are The Best Lubes For Pregnancy?
Water-based products are probably your best choice.
They are slick enough to do the job and very unlikely to cause irritation.
They are also easier to clean up and less likely to stain than their oil or silicon-based counterparts.
In addition, oil-based and silicone-based lubricants may change the pH balance of the vagina, increasing the risk of yeast infections.
The only real downside to water-based lubricants is that they absorb quite quickly, so you may need to reapply at some stage during proceedings!
Carefully read the ingredients before choosing a lubricant.
Avoid anything which contains added extras, such as glycerin, fragrances, or parabens.
These additives aren't necessary and can irritate both you and your partner's sensitive bits.
You should also steer clear of lubricants that advertise enhanced features, such as "tingling" or "cooling" sensations.
As far as specific brands of lubricants, Astroglide is a firm favorite among pregnant women.
Some big named firms, such as Anne Summers and Lush also produce water-based lubes.
Head online to search out the best options and to minimize any possible embarrassment at the checkout point!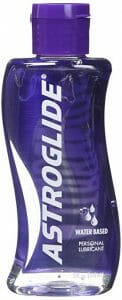 Can You Use Coconut Oil as a Lube During Pregnancy?
Coconut oil is a magic oil that is used for practically everything these days.
Need help with cooking? Use coconut oil.
Want to make your hair soft and shiny? Grab the coconut oil.
Fancy a massage? Where's the coconut oil?
These are just some of the benefits of coconut oil.
But can you safely use it as a lube during pregnancy?
Many women do use coconut oil as lube and they get along with it very well.
Remember as we said before, every woman is different.
Having said that coconut oil is an oil and as said before may contribute to yeast infections.
Thrush is rampant enough in pregnancy, you don't definitely want to do anything to encourage it.
Below is a short video whether or not is it safe to use coconut oil:
Some women swear by coconut oil for lube during pregnancy.
If you want to give it a try clear it with your physician then go for it.
If nothing adverse occurs then you've found your go-to lube.
And if you need a hair mask it doubles up too!
What Other Pregnancy Safe Lube Can You Use?
Obviously plenty of foreplay is required to get things going and that is something which may help you with vaginal dryness during pregnancy.
Some women find that increasing this can be enough to avoid lube altogether and not have to try products which they might otherwise want to avoid.
Of course, if you wanted to be as natural as you can get, saliva is always an option.
It has the duel bonuses of being readily available and free.
It sounds gross but carries the same risk of contracting an illness is receiving oral sex.
For other, more exotic lubricant choices, the best advice is to check with your midwife or doctor.
This is nothing to be at all embarrassed about and they will have been asked this question countless times in the past.
Am I Harming my Baby by Using Lube, or Having Sex During Pregnancy?
If you have been cleared for sex by your health-care provider and are using a reputable lubricant according to directions there is very little if any risk of harm to your baby.
During normal pregnancy, the cervix seals completely, so no harm will come to your baby if you and your partner indulge in a little intimacy.
The plus point with using a pregnancy safe lube is that you will enjoy yourself much more because you won't have to deal with unpleasant friction burning sensations which could otherwise occur if you were too dry to enjoy yourself.
Sex is an important part of a relationship and it's also a basic human need.
You may have also been blessed with one of the most enjoyable symptoms of pregnancy – a super horny libido.
There is no reason to avoid it during normal pregnancy, other than if you simply don't fancy it or you don't feel comfortable enough.
It's a personal choice, but certainly, one which will not harm your baby in the slightest lube or no lube!