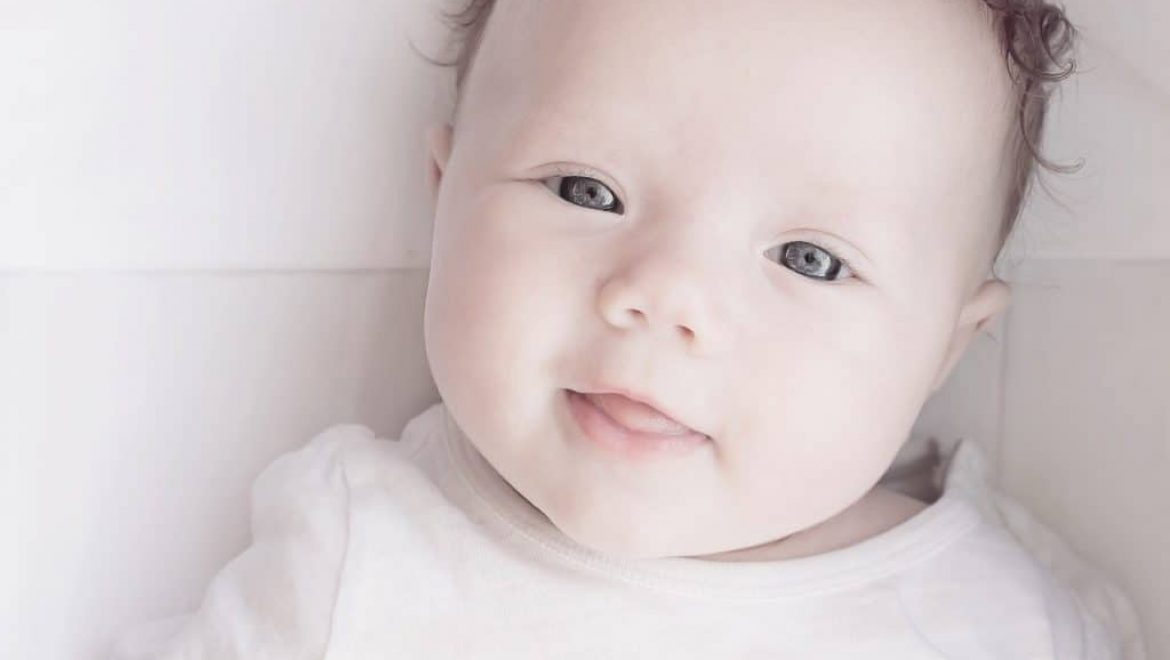 If you're keen to name your new baby boy a good, old, solid English name, you're in luck when it comes to inspiration. Here are 100 choices for you to ponder.
A
Adam – Means 'son of the red earth', so a good cowboy name!
Addison – Means 'son of Adam' and a biblical name in many ways
Abbott – Another name with religion connotations, Abbott was the name used for thread of any religious community
Albert – Can be shortened to 'Albie', but means 'bright and noble'
Alfred – Meaning 'a wise one'
Arnold – Calling your baby 'Arnold' stands them in good stead, as it means 'good ruler'
Alexander – Relates to someone who defends well, e.g. defender of men
Arthur – Means 'bear' original but also now relates to King Arthur and his bravery
Aaron – Meaning 'enlightened'
Alan – A popular name which means 'handsome'
Alvin – The name of a popular cartoon character but also means 'elf wine'
B
Benedict – A great name, as it means someone who is blessed
Bernard – A strong name, which means 'brave as a bear'
Brian – This is a name given in the past to those who came from nobility
Byron – Associated with the famous Lord, but also relates to farmers of cattle
Benjamin – Another biblical name, which can be shortened to 'Ben' or 'Benji'
C
Charles – Meaning 'free man'
Christian – Obviously relates the religion and a very popular name throughout history
Christopher – Can be shortened to 'Chris', but also someone who is a 'Christ bearer'
Clive – A solid farming name, and relates to those who lives near to hills
Conrad – Means 'a bold leader in counsel'
D
Daniel – A biblical name which means 'God is my judge'
David – Very popular name, which means 'one who is beloved', and another biblical name
Dale – Meaning 'lives in a valley'
Dalton – Links closely to 'Dale', and means 'belongs to a valley town'
Damon – Meaning 'one who is able to tame'
Darcy – Ideal for lovers of Mr Darcy!
Drake – Means 'brave and fierce'
E
Earl – Relates to nobility and royalty
Edgar – The name of the famous author, but means 'rich and fortunate'
Edmond – Meaning 'protector'
Edwin – Can be shortened to 'Eddie' and means 'friend'
Ellery – Links to nature and the Alder tree
Emile – A derivative of 'Emil' and means 'eager'
Elton – Meaning 'Ella's town' but also the name of the famous singer
Eric – Meaning 'ruler' and links to bravery
Ewald – Means 'noble' or 'well born'
Erasmus – meaning 'one who loves'
F
Frederick – With the meaning 'peaceful ruler', and can be shortened to 'Fred' or 'Freddie'
Fletcher – A name with hard-working links, meaning 'to make arrows'
Francis – A noble name in history and actually means 'from France' in Latin
Frank – Meaning 'free landholder'
G
George – With the meaning 'farmer', it is also associated with the King George also
Gary – Means 'spear' and comes from the word 'gar' which means the same thing
Gerard – Slightly French as well as English, this means someone who is strong
Gerald – Means 'ruler with a spear'
Gilbert – Means 'he who is bright'
Godwin – Refers to the song of a man who's hair is grey
Gregory – Also a surname but means 'he who is watchful'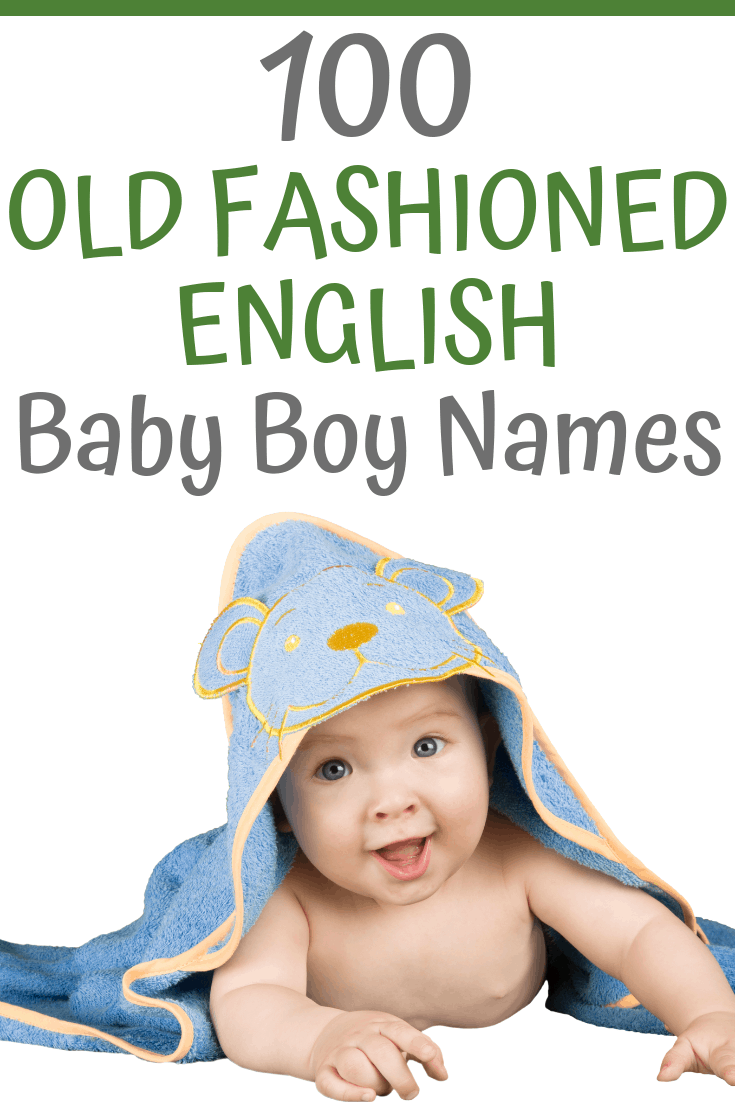 H
Harry – A hugely popular name these days, and means 'ruler of an estate'
Henry – Also means 'ruler of an estate' , but quite closely associated with the Royal Family
Harold – Has links to Scandinavia as well as England, and means 'army ruler'
Harper – Another name which can be used for a boy or girl, and means 'plays a harp'
Hugh – Meaning the soul or the mind and also means 'intellect'
I
Ivor – Means 'bowed warrior' and links to nobility
J
Jonathan – Another biblical name which means 'gift of Jehovah'
Jackson – Means 'son of Jack'
Jasper – Meaning 'bearer of treasures' and links to the Bible with the three wise men
K
Karl – Can be spelled 'Carl' and means 'free man'
Kelvin – Means 'friend of ships'
L
Leo – Associated with bravery and a lion
Leonard – Can be shortened to 'Leo' and means 'strength of a lion'
Lee – Can be spelled in many different ways but refers to a wood or a clearing
Luke – A very biblical name, and used to refer to men from Lucania
Louis – Meaning 'renowned warrior' and associated with bravery
M
Mark – Biblical once more, but also means 'brave' or 'warlike'
Matthew – Means 'gift from God' and features in the Bible
Magnus – Meaning 'one who is great'
Morton – Relates to geography and means 'moor town'
N
Nelson – Comes from the original name of Neil and means 'champion'
Nathan – Another biblical name but also means 'one who is given'
Neville – Referring to a new place of abode, or 'new settlement'
Nathaniel – Means 'gift from God' and is another biblical name
Noah – A very Biblical name and means 'rest'
Nicholas – Means 'victorious' and can be shortened to 'Nick' or 'Nicky'
O
Oscar – Meaning 'spear of the Gods'
Owen – Meaning 'he who is of noble birth'
Orville – Has links to France as well as England and means 'gold town'
P
Paul – A very important biblical name, after the Saint. Also means 'one who is small'
Patrick – Quite synonymous with Ireland, but still a British name to consider. Means 'noble man'
Peter – Yet another biblical option and one which means 'solid'
Philip – A royal name, but also means 'love of horses'
Preston – Means 'priest's town'
R
Raymond – Can be shortened to 'Ray' and means 'wise protector'
Robert – A very popular name but one with history too. Means 'bright fame or future' and can be shortened to 'Rob' or 'Robbie'
Ralph – Meaning 'wolf'
Richard – Means 'dominant ruler' and can be shortened to 'Rich', or 'Ritchie'
Russell – Meaning 'little red one' and also has links with France
S
Simon – Another name used in the Bible, and means 'good listener'
Stuart – A very popular name, can be shortened to 'Stu' and means 'works as a steward'
Stanley – Can be shortened to 'Stan', meaning 'stoney meadow'
T
Theodore – Can actually be used for a girl also, but means 'gift from God'. Usually shortened to 'Theo' or 'Teddy', and given the 'a' on the end for a girl, e.g. Theodora
Thomas – Famous as the name of a Saint, and means 'one who is a twin'
Timothy – Another Saint name, but means 'honouring God'. Often shortened to 'Tim'
V
Victor – Means 'victorious'
Vincent – Meaning 'will be a conqueror' and has links with historic battles
W
William – A very strong name, synonymous with the Royal Family. Means 'offering protection'
Warner – Refers to someone who is an army guard
Walter – Meaning 'ruler of an army'
Z
Zachary – Often shortened to 'Zack', this is another biblical name