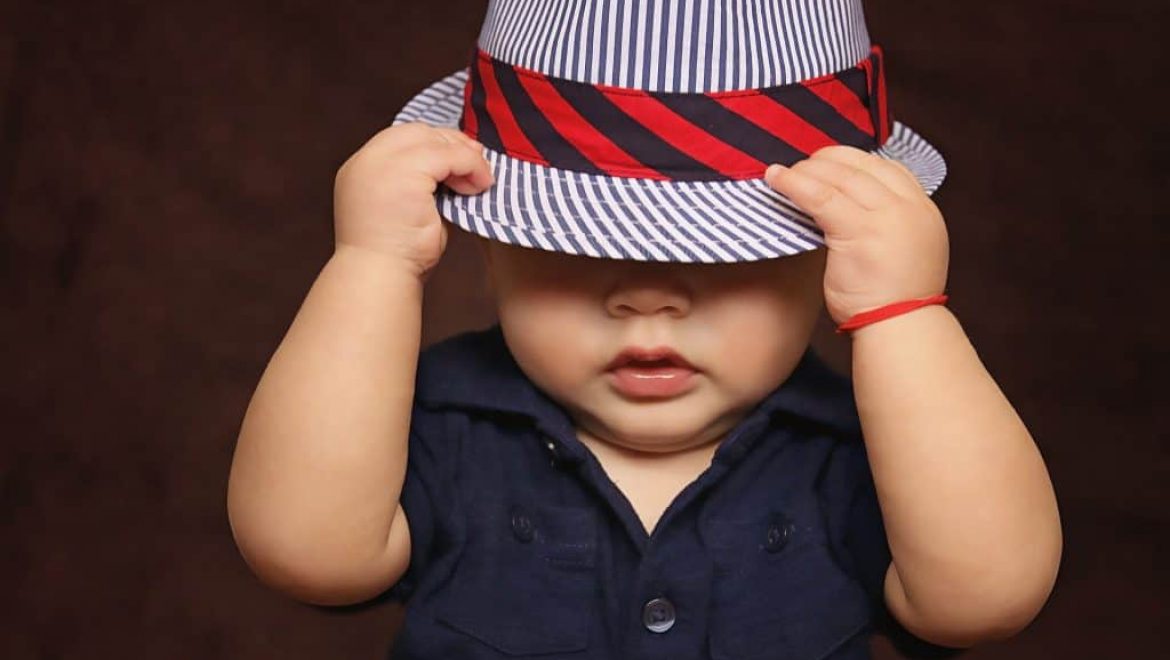 Is there a more difficult decision than naming your new bundle of joy?
This name is going to stick with them for life, so it needs to reflect who they are, what they will hopefully stand for, and it also needs to suit their little face!
If you're about to welcome a little boy into the world, you might be tempted to go with a strong, traditional name perhaps shortened for every day use, or you might want to go for something more unusual.
Wherever you stand, let's check out 100 strong baby boy names you might like to consider.
A
Abbe – Nobleman
Abbott – Father
Ace – The one who is best
Adam – Man
Africa – A continent, or a cave
B
Bailey – Governor
Barney – Encouragement
Bartley – A forest of birch trees
Benedict – A blessed one
C
Cade (can also be Kade) – A circle
Carl (can also be Karl) – A free man, freedom
Casper – King of treasure
Chad – Brave soldier
D
Dale – Lives in a valley
David – One who is adored, loved
Deacon – A friend of servant
Devon – From a small deer
E
Edward – A wealthy or rich guard
Elliott – God on high
Elon – Nature, an oak tree
Elvin – A friend who is noble and true
Emerson – Power
F
Farrell – The son of a courageous/valiant man
Felix – Joyful, happy
Ferdinand – Peaceful and brave
G
Gareth – A person who is gentle
Glen or Glenn – Living or dwelling in a valley
Grant – Large or great
Greg – Watchful, alert, or awake
H
Hamilton – A bare or large hill
Hayden – Living within nature, e.g. a hay vale
Henley – From a wood up high
Henry – He who rules the house
I
Ian – Merciful God
Isaac – laugher, joy
J
Jack – Merciful God
James – One who follows
Jarred – A descendent
Jason – A heather
Jed – Friend of God
K
Kai – From the ocean/sea
Kaleb – To be faithful, one who is faithful
Kanye – One who is free, freedom
Kasey – Alert/watchful
Keith – Forest
Kelvin – From a river
L
Lachlan – A land full of lakes
Lance – A large region or land
Leander – Strong as a lion
Leo – Man of a lion/lion man
M
Macaulay – Son of a willow
Mackenzie – Attractive, good looking
Maddock – One who is lucky
Malachai–Messenger or an angel
Marcus – Warlike, related to the planet Mars
Marley – From a meadow or lake
N
Nate – God gives
Neil – Comes from the clouds
Nicholas – Triumph of the people
Noel – Christmas
O
Oakley – From a forest of oak trees
Oliver – Warrior of elves
Orlando – A famous land
Oscar – A friend of the deer
P
Paisley – From a glade or clearing
Patrick – A nobleman
Paul – Small, petite, or tiny
Pearson – A large rock
Q
Quinn – A wise man, reasonable man
R
Radley – A meadow or red forest
Randall – A wolf shield
Red – Possessing red hair
Reece (can also be reese) – Fervour
Rich – A daring power
S
Sam – The Lord has heard
Samuel – The ability to hear God
Sawyer – He who saws wood
Scott – To speak Gaelic
Sean (can be Shaun) –Merciful God
Seth – The appointed/chosen one
Sheldon – Steep valley
T
Tad – Gift from God
Terry – Powerful ruler of people
Theo – Present from God
Thomas – A twin
Timothy (or Tim) – He who honours God
Tristan – Full of sadness
V
Val – Strong and powerful
Valentine – To be healthy
W
Wainwright – Maker of a wagon
Walker – He who prepares cloth
Warner – An army guard
Watson – A strong and great warrior
Weaver – He who weaves
Wes – From the west woods
William (also Will) – Strong minded and protection
Z
Zachary (also Zack) – God remembers
Zane – Gift from God
Zerach – To glow
Ziggy – Victorious
Hopefully we've given you some inspiration for what to call your new son, whether he is already here or you're about to welcome him.
This difficult decision needs to be considered carefully, so be sure to weigh up all suggestions for strong baby boy names before you make your final choice!