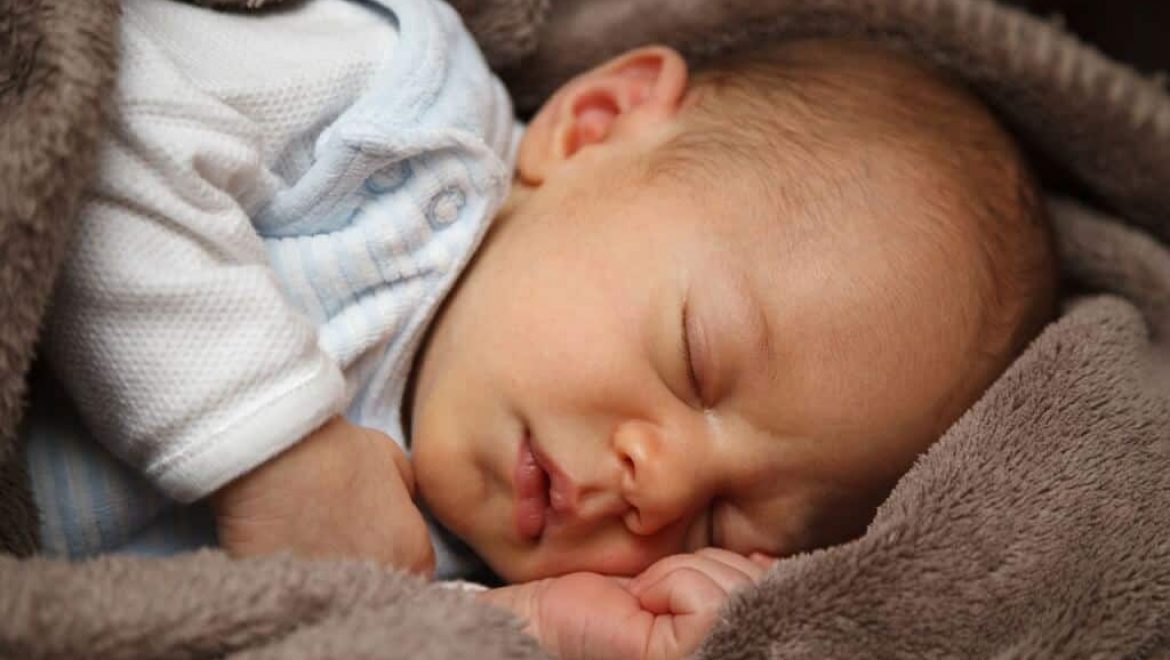 If the Bible is important to you and your partner, it could be that you would like to name your baby boy something with religious importance.
If that is the case, there are some fantastic boys names which feature in the Bible, and which can be used in the modern day just as easily.
Let's look at 100 biblical boys names you might like to call your newborn son.
A
Aaron – 'mountain of strength'
Abner – 'father of light'
Amariah – 'the Lord says'
Abel – 'mourning, breath, and vanity'
Abraham – 'father of a great multitude'
Absolom – 'father of peace'
Adam – 'earthy, red'
Alexander – 'one who assists men', or 'defender of men'
Amos – 'weighty'
Apollos – 'destroyer', or 'one who destroys'
Asa – 'cure'
Asher – 'happiness'
B
Barak – Meaning 'in vain', or 'thunder'
Benjamin – 'son of the right hand'
Bartholomew – 'a son that suspends the waters'
Boaz – 'in strength'
Bashan – 'in the tooth'
Baruch – 'who is blessed'
Barnabas – 'son of the prophet'
C
Cain – 'possession', or 'possessed'
Calah – 'opportunity'
Caleb – 'a basket', or 'a crow'
Christian – 'follower of Christ'
Camon – 'his resurrection'
Cornelius – 'of a horn'
D
Dan – 'he that judges'
Daniel -'judgement of God'
David – 'dear', or 'well beloved'
Demetrius – 'belonging to corn'
E
Ebenezer – 'rock of help'
Elah – 'perjury', or 'an oak'
Elijah – 'the strong Lord'
Eli – 'lifting up'
Elnathan – 'the gift of God'
Ethan – 'the gift of the island'
Ezra – 'help' or 'court'
F
Felix – 'blessed' or 'merry'
G
Gabriel – 'God is my strength'
Gideon – 'a destroyer'
Gera – 'pilgrimage' or 'combat'
H
Haman – 'solitary' or 'fear of them'
Hosea – 'safety', or 'savior'
I
Immanuel – 'God with us'
Ithamar – 'island of the palm tree'
Isaac – 'laughter'
Isaiah – 'salvation of the Lord'
Ishmael – 'God that hears'
J
Jabez – 'trouble'
Jacob – 'undermines' or 'the heel'
James – This name means the same as Jacob and is a derivative
Jason – 'he that cures'
Jeremiah – 'exaltation of the Lord'
Jeremy – 'exaltation of the Lord'
Jesse – 'one who is'
John – 'mercy of the Lord'
Jonah – 'a dove', or 'destroyer'
Joel – 'that he commands'
Jordan – 'river of judgement'
Joseph – 'increase', or 'addition'
Jude – 'confession', or 'praise of the Lord'
K
Kenan – 'owner'
L
Levi – 'associated with him'
Lucas – 'white' or 'luminous'
Luke – 'white' or 'luminous'
M
Malachi – 'my angel', or 'my messenger'
Marcus – 'polite' or 'shining'
Matthew – 'a reward'
Matthias – 'the gift of the Lord'
Micah – 'poor', or 'humble'
Michael – 'poor' or 'humble'
Moses – 'taken out'
Mordecai – 'bitter', or 'bruising'
N
Nathan – 'rewarded'
Nathanael – 'the gift of God'
Nahum – 'comforter'
Noah – Meaning 'consolation'
O
Omar – 'he that speaks'
Obadiah – 'servant of the Lord'
P
Peter – 'a stone or rock'
Paul – Meaning 'small'
Philip – 'warlike', or 'lover of horses'
Phineas – 'a fast of trust or protection'
R
Rufus – Meaning 'red'
Reuben – 'who sees the son'
S
Samson – 'his sun', or his service'
Samuel – 'asked of God'
Saul – 'demanded'
Seth – 'fixed'
Shadrach – 'tender'
Silas – 'woody', or three'
Simeon – 'that is heard'
Simon – 'that obeys'
Solomon – 'one who recompenses'
Stephen – Meaning 'crowned'
T
Thomas – 'a twin'
Timothy -'valued of God'
Tobias – 'the Lord is good'
U
Uriah – 'the Lord is my light'
V
Victor – Meaning 'victory'
Z
Zachariah – 'memory of the Lord'